In what is thought to be a record scoreline in the London Unity League, Millwall Romans continued their 100% winning start to the season with a huge 26-0 victory over Soho Freedom.
Jay L smashed in 8 goals in the game propelling him to the top of the scoring charts, in a match that also saw four other players record hat-tricks. The league hasn't ascertained who went home with the matchball!
Millwall Romans FC (formally London Romans) are aiming for back-to-back league titles, after securing the trophy in last season's curtailed 2019/20 season.
Millwall Romans have joined forces with the Millwall FC Community Trust (MCT) from the 2020/21 season.
In keeping with the values and purpose of the MCT and the community focus of Millwall Football Club itself, the new team will provide structured playing opportunities to members of the LGBTQI+ community and their supporters as well as promoting initiatives designed to tackle discrimination and promote equality in the sport.
Sky Sports News Article – https://www.skysports.com/football/news/11735/12034719/millwall-romans-fc-how-lions-came-to-adopt-an-lgbt-inclusive-team
Millwall FC article – https://www.millwallfc.co.uk/news/2020/june/millwall-community-trust-launches-its-first-ever-lgbtqi-friendly-football-team/
London Titans Football Club have announced the names of their two squads entering the London Unity League for the 2020/21 season.
The club have entered two teams into the London Unity League for the last 11 years and have, historically, differentiated the teams by using names dedicated to local LGBT causes or venues.
Ahead of the 2020/21 season, the club held an internal poll of it's members to name charitable causes.
The winning names where Cancer Research UK, and Rainbow Railroad. One side will take each name.
Cancer Research UK is a cancer researcg and awareness charity formed in 2002, with an aim to reduce the number of deaths from cancer. It is the world's largest independent cancer research charity.
Rainbow Railroad is a Canadian charitable organisation that helps lesbian, gay, bisexual, transgender, and queer (LGBTQ) individuals escape violence and persecution in their home countries. In the past, they have helped individuals from the Caribbean, Africa, and the Middle East relocate to safer countries in Europe and North America. The organisation was formed in 2006, with its name and concept inspired by the Underground Railroad that was used by African-American slaves to escape into free states.
Following the FA's recent publication of Guidelines for the Return of Outdoor Competitive Grassroots Football, the London Unity League is now planning for the 2020/21 season.
The LUL expects to run a full programme of fixtures and may hold a Cup competition later in the season.
Play will take place with necessary modifications in place to mitigate the transmission risk of COVID-19.
If you are interested in getting involved in any of our member clubs, you can contact them using the 'Teams' drop-down menu.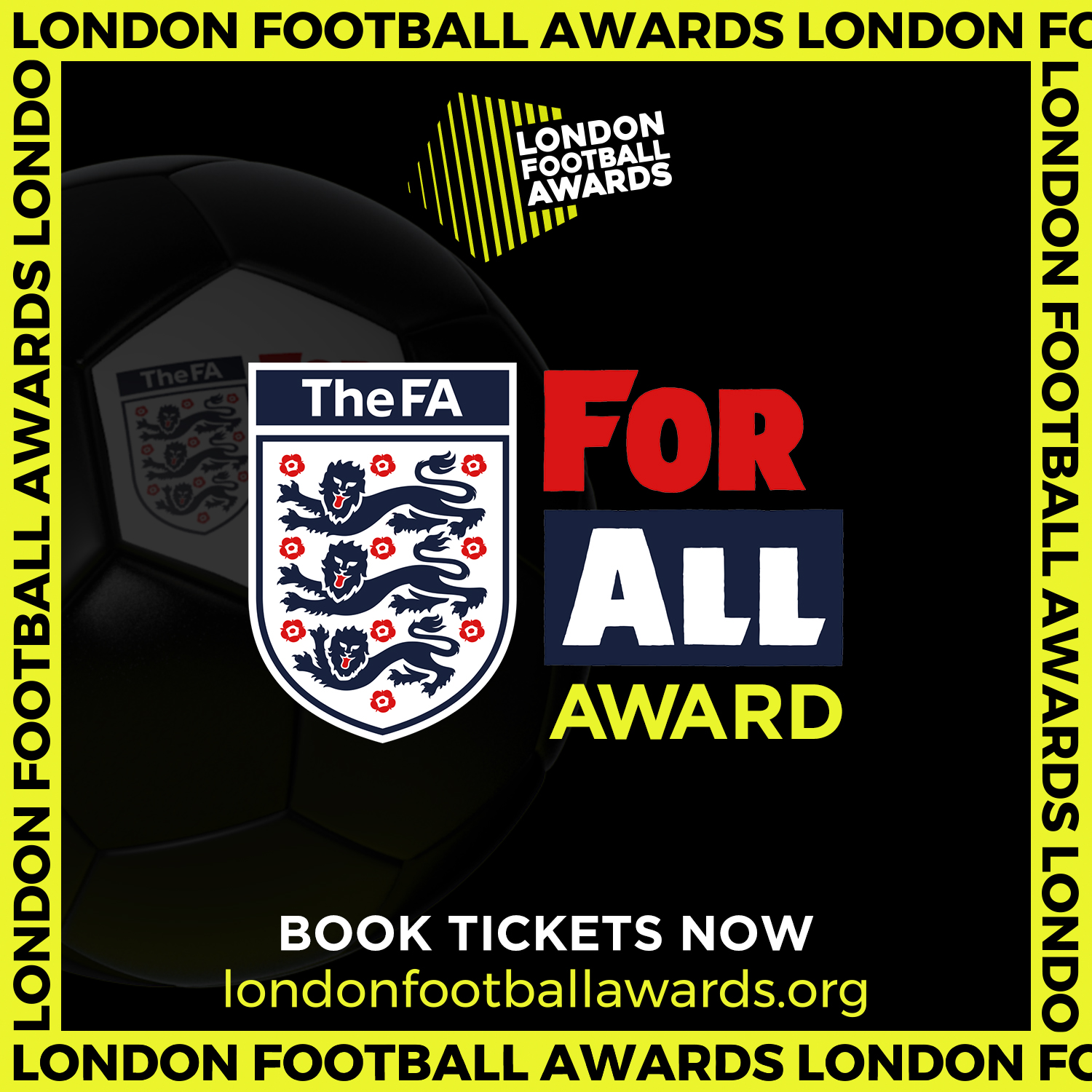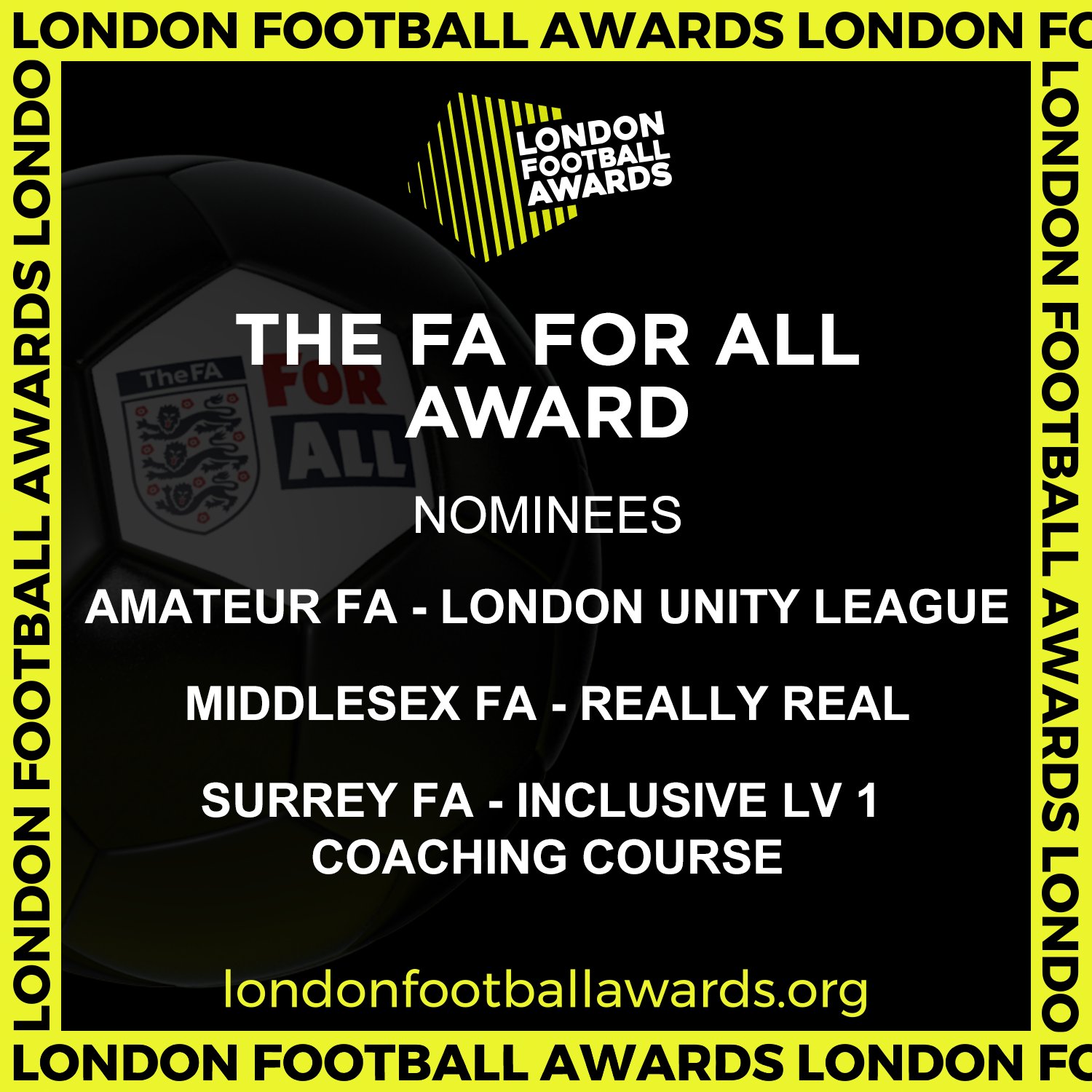 For the first time ever, teams that are not part of the league have entered the the LUL Cup.
Whilst this is a fantastic development, the number of extra clubs so far makes it difficult to schedule the cup and plate and guarantee all teams at least two games.
So we've reopened entry to the cup and rescheduled the rounds. The Final is still due to be held on 17 May.
Email the LUL about this opportunity
This season, a new club joined the London Unity League. Stokey FC only formed a few months ago, but made an immediate impact in their opening fixture on 1 September, with a 3-1 victory. LUL News caught up with club founder, Paul Francis, to find out more about Stokey FC.
LUL News: How did Stokey FC come about and what made you decide to start up a new football team?
Paul: Stokey FC was formed because I know a lot of people love playing 11 a-side football but can't necessarily commit to training and matches every week and all the costs that go with it. So, I wanted to strip it back to the bare essentials of just turning up and enjoying playing football on a Sunday amongst friends in a fun and welcoming environment.
How did you decide on the name and the kit colours?
Quite simply, it's where I'm from and grew up. Stoke Newington has always had a diverse community and reflects the values that I want the team to have. Nearly all the team live in Stokey or the surrounding area.
The kit colours go back to me being one of the founding members of Romans Manor House FC. We originally chose white because, when we first formed, we knew that more or less everyone had a white t-shirt or football shirt of some description and it has stuck ever since. We introduced a bit of gold to add a some flare and, along with the dark navy, it is a classic kit colour combination.
The kit colours go back to me being one of the founding members of Romans Manor House FC. We originally chose white because when we first formed we knew that more or less everyone had a white t-shirt or football shirt of some description & It has stuck ever since. We introduced a bit of gold to add a some flare, and along with the dark navy it is a classic kit colour combination.
What was it like starting and building up a club? Any highlights?
I have always been involved with football and have a long history of organising teams whether that be at school, work, for the local pub or just groups of mates. It's something that I have a lot of experience doing. However, it is always daunting taking on a new project or a new team. In general, getting new players is not difficult. The hard part is getting players with the right characteristics and personality. It's like building a new friendship circle instantly. You have to get like-minded people who you're happy to go out and enjoy playing football with and not have to worry that you are going to get any narrow / closed-minded, or egocentric personalities.
I guess the highlight was the trepidation we felt playing our first friendly as Stokey FC, but then winning it 10-0 and coming to the realisation that you've put something together that, although is at its very earliest beginnings, has the potential to grow into something really special and worthwhile.
Could you tell LUL News about your first game in the LUL, versus Phoenix FC. How did you and the players feel going into that match and what was the feeling afterwards?
It was a lot like playing our first friendly, but this time for real. This is where it all starts for Stokey FC. Getting our first win and three points were at stake. Doing it in a friendly is one thing but could we do it when it matters, especially playing Phoenix, who we knew were a good side having come off the back of a good season last year? We knew it would be a real test.
To be honest, the feeling afterwards firstly was a little bit humbling at the fact that we had won, but the over-riding feeling was pride that a group of guys that hadn't all known each other for that long had come together and worked hard, playing with a good spirit and determination to win.
What are your plans over the coming months?
I guess it's just to try and grow as a team and continue to get to know each other better and the other teams in the LUL. And if we can win some games along the way, then that's all the better.
Ending the year, we have been invited to Christmas dinner with London Romans after our match in December. This is quite fitting for me personally because in many ways Stokey FC started back in the summer of 2012 and the root's of Romans Manor house when we first met and played against Romans in a friendly and was first introduced to the London Unity League.
If there was one reason for people to get involved in Stokey FC, what would it be?
We're open to anyone who has a passion for the sport: A great bunch of lads and it's a fun, friendly and inclusive team.
Is there anything else you want to say about Stokey FC?
I'd just like to say a big thank you to all the teams in the LUL. We are very grateful that we have been included in the league in this first season and we hope that Stokey FC will be a good addition and help it to grow in the future. Thanks also to our sponsors, Columbus Assicurazioni and Fab Little Bag. Their support has been invaluable to the formation for Stokey FC.
Contact Stokey FC
Guest match report by JP Casey, Soho FC
Soho's title defence got off to a poor start as they succumbed to a 3-2 defeat to a spirited Stonewall side at Barn Elms on Sunday (1 September).
The defeat is an ominous sign for a Soho side which has now lost three consecutive competitive games dating back to last season, and is without a number of key players, including captain and last season's player of the year, James Riley, and league top scorer Cameron, both lost to injury.
The former's absence was felt early on, with disorganisation plaguing the base of the Soho midfield and their back four; within fifteen minutes, both central midfielders Dan Soile and Bjørn were caught pressing too high, leaving space for the Stonewall forwards to run at the heart of the Soho defence. The defenders failed to clear their lines, forcing goalkeeper Will to come charging out to challenge the home side's forward, bringing them down and conceding a penalty.
While Will was able to keep out the penalty with a smart save, Stonewall were able to take advantage of the Soho laxness minutes later, their forwards able to run through the centre of the visitors' defence once more. This time, the defenders had a number of chances to clear the ball, but failed to do so, eventually leaving space for a Stonewall forward to poke in from close range, and give the home side a deserved lead.
Soho tried to press back for an equaliser, and had a number of opportunities throughout the first half to get a goal back. Centre-back AJ nearly scored from his own half, his long ball deflecting off the Stonewall keeper's hands and onto the crossbar, and debutant Jonathan swung in a number of corners to trouble the home side's defenders. James was the liveliest threat for the visitors; while the lone striker was left isolated for much of the half, he pressed defenders, chased down loose balls and generally made a nuisance of himself in the Stonewall half, an impressive feat considering his own injury history that led to his legs being comprised of more neoprene strapping than flesh on Sunday.
However, Soho's pressure came to nothing, and Stonewall were able to double their lead midway through the second half. Centre-back Charlie headed a Stonewall clearance away just inside the Soho half, but the ball bounced into an empty space between the other Soho defenders and a Stonewall forward. The forward won the footrace, picked up the ball and sprinted into the Soho half, before finishing around a helpless Will to make it 2-0.
Unhappy with the direction of play, coach Connor – standing in for Austen and Gez, whose annual scouting trip to Ibiza meant they could not be at the game in person – made a first-half change, replacing debutant Jonathan with another making his Soho bow, Aiden, who immediately introduced aggression and mobility to the Soho midfield. He linked up well with James, creating a number of chances for the forward, but the pair were unable to cut into the Stonewall lead before the break, and the home side went in two goals up.
At half-time, another debutant, Dio, was introduced for Dan Hall on the right wing, and the pace of both Soho substitutes was a constant threat for the home side. However, as the visitors pressed for goals, they left the already overwhelmed back four increasingly isolated, the nominal 4-3-2-1 often resembling a 4-2-4, with only the marauding Dan Soile and Bjørn anywhere near the Soho back four. This buccaneering approach was punished early in the second half, with Stonewall finding a winger in space on the left from a well-worked routine, who smashed a shot past Will at the near post to give their side a three-goal cushion.
However, the visitors refused to lie down, and continued pressing the Stonewall players in possession, and looking to find either the runs of Aiden and Dio in behind, or the forehead of James backing into the Stonewall centre-halves. A couple of excellent long balls from Will befuddled the Stonewall defenders, and soon both Dio and Aiden had capitalised on the space behind the home side's defence to score in quick succession, leaving the score 3-2 with ten minutes to go.
At this point, Stonewall pushed their defence back a dozen yards, and dropped an additional defender in to shore up the heart of their defence, a 4-3-3 morphing to a 5-4-1 as they looked to see out the game. From this point, they were much more composed under the high ball, and the congestion in the middle of the pitch – with the Soho midfielders, Aiden, substitute forward Wingy and myself, introduced on the left but prone to cutting infield – making it difficult for the visitors to make much headway.
The home side were also supremely clinical with regards to slowing the game down, taking the ball towards the corner flags, and generally disrupting an increasingly exasperated Soho attack in the closing stages. They also posed a significant threat on the counter with their pace and direct passing, and required Will to come charging out of his box to clean out a forward who had sprung the offside trap in the closing stages; Will was lucky to avoid so much as a yellow card for the foul, and meant that he could end the game with he curious statistical performance of having committed two fouls as the last player, not so much as received a booking, and saved a penalty, in a performance that will have thoroughly confused the algorithm behind the London Unity League fantasy football app.
However, the visitors remained optimistic that a chance would come and, sure enough, it did. Unfortunately for Soho, however, that chance fell to myself.
A late corner swung into the penalty area somehow looped over the five Stonewall defenders to myself, unmarked, on the penalty spot; imaging the accolades that would fall my way should I score, and the headlines that I myself would write in praise of my impending triumph, I took my eye off the ball and headed it onto my own shoulder, from where it dribbled limply past the post. This was the 93rdminute, and proved to be our last chance, as the referee blew the final whistle moments later.
The victory sees Stonewall occupy fourth place in the expanded nine-team league following one round of matches, with all but one side, Charlton, seeing action on the league's opening weekend. They will visit London Romans on the 15thof September, while Soho will play a second away fixture this weekend against Titans 2Brewers, a game that will pit last season's league champions and runners up against one another. With both sides losing their opening game – Soho to Stonewall and Titans to Romans – it could prove to be a decisive fixture early in the season.
---
"My name is Casey and I'm a 'they'" – read an interview with our reporter.
LUL Gallery – insider images of possibly the friendliest and most fun football league in London.
Want to start up your own LGBT+-friendly football club? Read here how to do it.
Guest match report by JP Casey, Soho FC
With the London Unity League title already secured, Soho had only the glory of an undefeated season to play for heading into their final game of the campaign, on 12 May, but this dream came crashing down around them as Titans 2Brewers stormed to a 4-0 victory at Hackney Marshes.
The game began in inauspicious circumstances for the home side, with an experimental lineup seeing Dan Hall thrust onto the wing having just returned from holiday, defender Charlie given a starring role in central midfield, and Connor, he who had scored the winner against Titans XXL, not that he likes to tell you about it, mind, starting up front. This rotated selection proved effective immediately, with Titans scoring from a corner after about 73 seconds.
The visitors continued to apply pressure to the Soho defenders, their wingers pressed so high up the pitch as to drive the home side's wing-backs into full-backs, flattening the Soho shape. This gave the visitors a numerical overload in a number of areas, their three central midfielders overrunning the two in the middle of the pitch for Soho, with their front three able to operate in the channels between wide central defenders and wing-backs dragged out of position, unaccustomed as they were to being on the back foot.
However, this left spaces for Soho's forwards, Rash, Lorcan and Connor, to operate going the other way, and had their share of chances to equalise in the first half. Connor nearly split the Titans defence with a through ball after eight minutes, and a long ball from goalkeeper Will found Lorcan in behind the Titans defenders, but he was unable to finish.
Despite these chances, it was Titans who scored next, first doubling, and then tripling, their lead in quick succession. The visitors built a nice move down their left wing, before their forward cut inside and fired a shot across the goal into the far corner; and minutes later, a long ball bounced over one cohort of the Soho defenders, before a forward dribbled past the last defender standing and slotted home to make it 3-0 after half an hour.
What was most concerning for Soho, however, was that many of these chances came through individual errors, rather than systematic flaws exploited by the opposition; with Titans playing what looked to be a hybrid 4-3-3 / 4-2-4, Soho, even in an ultra-defensive shape, should have had the numbers to avoid being overwhelmed across the back line. But missed headers and poor tackling offered the visitors a chance to stamp their authority on the match, which they did.
The remainder of the first half followed much of the same pattern, with Soho not able to finish their chances, and Titans threatening on the counter. While the home side switched to a 4-4-2 at the break to relieve pressure on their battered wing-backs, this tactical shift did little to prevent the visitors from scoring from another free header at a corner, making it 4-0 with just five minutes played in the second half. The goal was Titans' 49thof the season, a total good enough for second in the league behind Soho, their own total somewhat inflated by the 11-0 victory over East End Phoenix.
While Soho continued to push for a goal to spark an unlikely comeback, and eventually just a consolation goal as time ticked away in the second half, their efforts went unrewarded. Lorcan was unable to add to his tally of 14 league goals and overtake teammate Cameron in the league's top scorer charts, and the match drew to a close with Soho failing to score in any game for the first time this season.
However, the Soho players comforted themselves with the knowledge that the title had been secured ahead of the game, thanks to a five-point gap over Titans before kick-off. The team was presented with the London Unity League shield, which had been lovingly perched on a stepladder by the kit bags along the touchline throughout the game, and medals were passed out to most of the assembled players, the league not having sufficiently considered the prodigious depth of the Soho squad in their ordering of silverware, so a few members of the team will have to wait for a second delivery of medals in the near future.
Soho's season ended atop the league table, two points clear of Titans 2Brewers, who themselves enjoyed an excellent season, finishing well clear of third place and winning the league cup. The Oranges can now add their name to a shield containing such luminaries as Charlton and, for some reason, Bournemouth, proud winners of the London-based league from years gone by.
While 2Brewers now face a lengthy offseason ahead of next year's campaign, Soho have a final competitive game this season, the GFSN Cup final in a week's time against East End Phoenix, as they look to complete a league and cup double.
---
"My name is Casey and I'm a 'they'" – read an interview with our reporter.
LUL Gallery – insider images of possibly the friendliest and most fun football league in London.
Want to start up your own LGBT+-friendly football club? Read here how to do it.